We are immigration consultants/agents. We advise you in your immigration matter and we prepare and submit your case on your behalf.
It can be challenging to understand the Irish immigration system, so our team of immigration consultants offers confidential advice and support service to both individual and corporate clients in dealing with the Irish Immigration Authorities.
We work with you in preparing an application, documentation and any related information to your case. We submit application on your behalf. SG Immigration agents support you throughout the whole process.
This office provides you with advice and all the necessary support you and your case requires. Our goal is to simplify the whole process for you as much as possible.
Employment & Work Permits
In order to be eligible to work in Ireland a non EEA National is required to obtain a valid Employment Permit. There are a number of different employment permits issued by the Department of Jobs, Enterprise & Innovation (DBEI).
The most common visas associated with Ireland are either short-stay or long-stay visas. Some of these visas include: Join Family Visa, Tourist Visa, Visitors Visa, Employment/Work Visa and Student Visa
We offer a relocation package, to both employers and foreign nationals, in which we assist you with all immigration and settlement related applications and procedures that are required in order for you to travel and settle in Ireland.
Many thanks to the company for the qualified work with documents, for the speed in the result. Your punctuality and attention to detail is great. It was very pleasant to work with your team.
Despite that you are busy and work for clients 24/7 it is nice to know that each client is important to you and you find time to reach us. This agency made me feel comfortable and confident in my case. I felt like they cared for me. Thank you for the positive result of your work. I will recommend your services to my friends.
We are very happy with the service, thank you. It was great surprise to us when Sandra agreed to come to us for a consultation because we do not have a car and it was a very long distance for travel. We saved our time and money as we didn't have to take any days off from work because Sandra was flexible to meet us in evening time. We appreciate the service. We also saved money on hiring this business compare to other prices we received from other businesses. We are very happy with the work and the result.
Absolutely great service, very responsible and friendly staff. Would highly recommend.
We used SG Immigration Services for a few work permit applications and highly skilled interview visa. They proved to be very professional as they took all the headache from us in dealing with government offices and we were involved in the process as little as possible. They did a fantastic job. I would highly recommend their services and will definitely use them again in future applications.
Great Service. The team worked very fast on my case. Thank you for the successful result!
Sandra Gradova has worked for me on a couple of occasions and I only have good things to say about her.
She has always been a good commentator,  with a friendly and efficient service.
But above all else Sandra is a very capable person and knows the complicated immigration system inside out .
I would highly recommend Sandra Gradova .
Yours Sincerely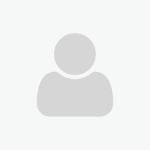 Errismore construction ltd and O'Malley Properties ltd
I can not thank SG Immigration services more, I had my work permit refused and Sandra made an appeal which was successful, thanks a lot
Great, fast and efficient service. Our applications were dealt in a very speedy process with only successful and positive results. Sandra was very quick to respond to all our questions and she made everything clear for us to understand the process. We had no issues during this journey and we will reach out to them again for assistance in our future applications.
SG Immigration Services was a great help in my business, I got several work permits and visas sorted very fast and without any problems. I am very happy with their service and will use them again for further work permits and visas applications
When I planning to recruit candidates from overseas for my business with Sandra and she was a great help, I have a total of four experiences recruiting candidates from overseas. She was very approachable and informative, she made sure to get all the work done on time. I am very happy to recommend this service to anyone looking to recruit candidates, as I will definitely be using this service again when I plan on recruiting more candidates.